Your purchase creates jobs!
All proceeds support Project HOME in our work to break the cycle of homelessness and poverty by providing opportunities for employment. Your purchase of candles, mugs and gift boxes shares the love and helps us to break the cycle by providing employment opportunities to our residents. Give a gift to someone you love and give back at the same time.
Invigorating Tranquil Self-care
Featured Items & Favorites
Testimonials
I've learned a lot of patience and self-worth in the candle making program. I feel like I am part of society. The money I make off candles sustains me from one month to the next. You develop relationships and friendships over candle making.  Know that your money is going to people that are well deserving, who need a second chance in life. 

Wanda - Project HOME Resident
My story didn't end on Philly's streets. Help others find a way HOME.

David - He was homeless for 25 years and was unable to read and write. Now he's Senior Sales Associate at Project HOME'S HOME Spun Boutique.
Welcome HOME
Thank you!
These past 2 years have redefined our realities and heightened the pre-existing injustices in our world, especially for our most vulnerable populations. As the
Pandemic has made housing, employment, education and health care that much harder to maintain for many, YOUR patronage has supported us to continue to provide jobs, housing, and services. We are so grateful to you for your unwavering support during these economically, emotionally, and physically difficult years. Still, with your support, our social enterprises, especially Project HOMEmade was able to keep our doors open and keep providing
much needed employment and fellowship for our residents.
As we prepare for the holidays, be on the lookout for more locally crafted handmade products!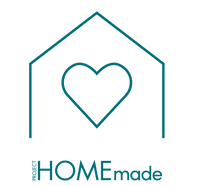 None of us are home until all of us are home®