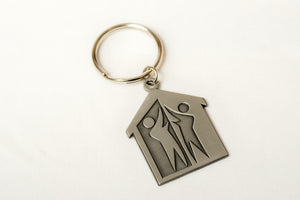 Our high polished silver keychain features our house logo on the front and on the back has the 24 hour homeless outreach hotline phone number.
The hotline phone number is vital to saving lives in Philadelphia. If you see anyone on the street who you think may be experiencing homelessness, you can call this phone number 24/7 and someone will check on the individual. 
Buy Now To Help End Homelessness.